Worldwide Impact of Covid-19 Pandemic on Education Systems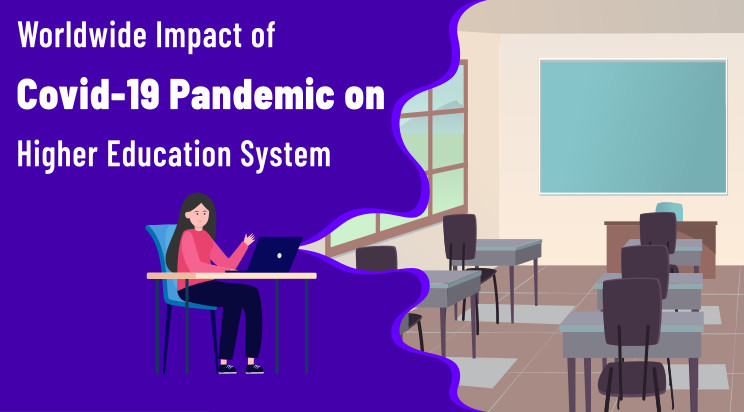 The COVID-19 pandemic has immensely impacted education systems globally, leading to the near-total closures of colleges, schools, universities, and learning institutes. Most governments decided to provisionally close these educational institutions to diminish the spread of COVID-19. These closures not only impacted students, faculties, and families; however, they even had extensive financial and societal consequences.
Use of Technology and Acceptance of Online Learning Systems
In response to educational institute's temporary closures, many worldwide academic bodies recommended using online learning systems, distance learning programs, and adoption of educational platforms that colleges, schools, and teachers can utilize to reach their learners
remotely and restrict the disruption of education.
So, technology played a significant role in the partial shutdown or lockdown period, such as studying from home and work from home concept for students and teachers, respectively. In many counties, private colleges and schools successfully adopted online and digital teaching methodologies.
Centralized Education Management System
The centralized college and school management systems were used to track, handle, and monitor all activities and processes associated with a student, teacher, and administration even if these institutes were closed. The college management systems backed and supported multi-campus structure to facilitate universities, academy trusts, and educational societies to flawlessly manage all its institutes located at multiple campuses across the globe.
Moving Forward - What will be the Future of Educational Institutions
The future of educational institutions envisions digitization of all the academic and non-academic tasks with centralization and automation of education-related systems. With a vision to bring the highest value to colleges and schools, transforming the old teaching-learning environment by using integrated, blended, and centralized ERP software systems are the future for students, teachers, campus administration, and parent empowerment.