Advantages of Course Management System
EduSec
|
Posted On March 1 2021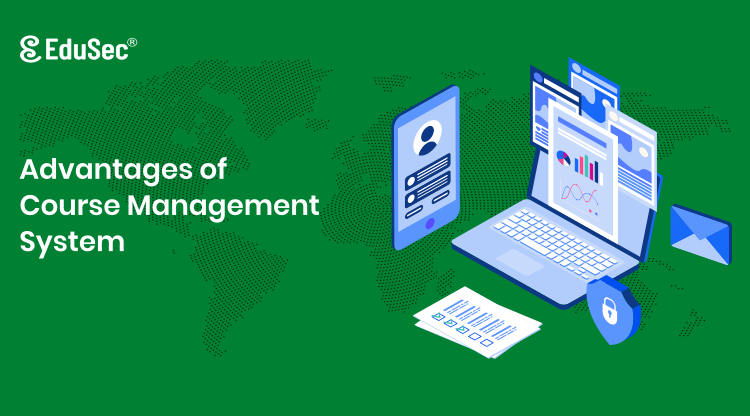 The Course Management System is an integral part of the higher education system. It has targeted service to all the Colleges and Universities. It offers an easier management system for teaching and launching courses, with a centralized framework and set of tools for the Education Institutions. The system incorporates records of student admissions, registrations, and the student's history of the enrolled courses. Students can choose and take admission to anyone or multiple programs like certification programs, or diploma in any subject, or associate degree, bachelor's degree program, master's degree, post-masters degree, and doctorate, in any discipline provided by multiple campuses, at the same time. It also includes detailed information on the courses introduced under different categories by an Education Institution.
EduSec offers every Multi-Academy Educational Societies to use CMS and get the best out of it. The high-performing but easy to browse, find an appropriate course from multiple options, enrollment to it, and the relative study mechanism, helps to maintain their decorum and make teacher-students interaction easy and effective at the same time.
Maintenance of Digital Curriculum-
The system helps the Educational Institutions to manage their curriculum digitally and seamlessly. This system facilitates the institution with the opportunities to record ongoing courses that it is offering to the students. The CMS helps manage the admission process in Colleges and Universities, irrespective of their campuses.
Pursuing multiple courses using one platform-
The Centralized CMS can store records of the students enrolled for programs, both Course-wise and Department-wise.
The Course-wise programs signify stacking higher education of different academic levels including Bachelor Degrees, Master Degrees, Doctorate, and Post Doctorate titles.
The Department-wise courses signifies subjects that target academics in a broader aspect. It includes different disciplines like Science, Arts, and Commerce. As an example, Science covers multiple streams like medical, engineering, common subjects like physics, chemistry, biology, etc. Arts cover streams like literature and extracurricular practices. Commerce covers subjects like Finance, Economics, Statics, etc. Eligible students can take one or multiple admissions under any stream, as per their choice in any accredited Colleges/Universities, globally.
Simple and Secured Course Management System-
This software helps students to enroll and switch to any course/program under any College/University, at their convenience. Records of the grades are easily available.
Students can pursue studies, academic books, and exams, from any part of the world. It is simple and effective for students to control their academic growth under any and/or multiple disciplines, using this software.
Quick access to data and specifications-
With EduSec, the administration of the Education Institutions can collect and manage information of the students enrolled, batch by batch. The data can be edited as per the requirement if any. The Centralized Course Management Software allows quick access to the academic records of multiple batches.
Benefits to the Teachers and Students-
This system offers storage to keep precise records of the registration, admission, and attendance of students enrolled for any course on any campus of an Institution, digitally and globally.
Teachers can keep a record of each students' progress. The centralized system allows students to get their syllabus, study materials, related assignments, classes, doubts clearing sessions, and progress reports, with its unique features. It includes class exercises, tests, and learning materials.
To Conclude, EduSec with Centralized Course Management System offers to help Multi Educational Institutions to manage and progress Academically. All the academic information about the courses, the eligibility criteria, the admission procedures, and the students enrolled in them, are easily available using the same. It is a platform that commits to serve and deliver a Secured Digital Course Management System.
Related Blogs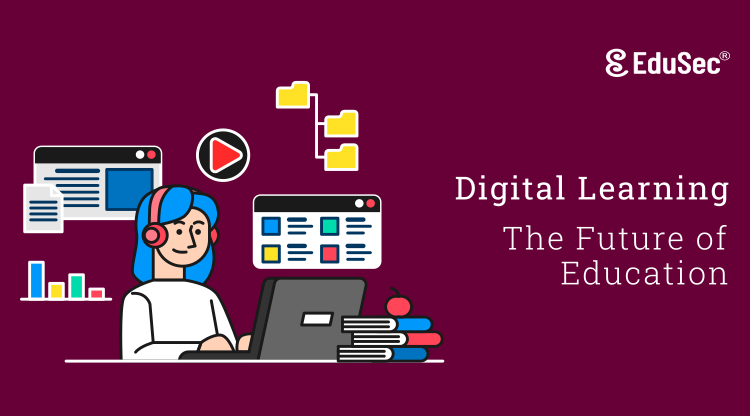 Digital Learning - The Future of Education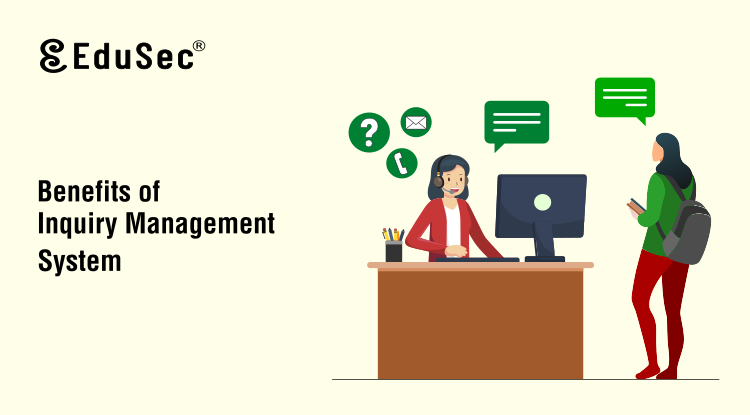 Benefits of Inquiry Management System